Tork Craft father and son team Ryan and Reece Hunt score silver medals in the Michelin Mega Madalas event held in Clarens 23rd Oct
Another record of over 330 riders turned out for this stunning event over two days
The successful Enduro World Michelin Mega Madalas event held in Clarens recently had another record rider entry over the two days. A popular series supported by Vermont Sales and their Tork Craft brand, has always been entered by the co-sponsor and multiple Motocross champion Ryan Hunt who is still racing at 50 but now many events together with his son Reece.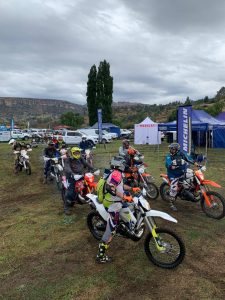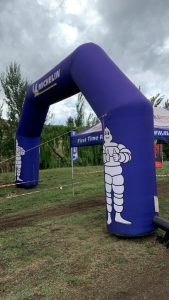 "The guys at Enduro World put some magnificent events together and they never cease to amaze me with the massive rider entries." said Ryan Hunt Director Vermont Sales/Tork Craft Springbok, and Multiple SA National MX Champion, a co-sponsor of the series. "They know what they are doing and have years of experience. "The Enduro World Mountain Madalas events are also a great series to support, due to its structure, its well organized, they get a vast number of entries and cater for all types of riders/classes," "We are proud to put something back into the sport and be part of the Michelin Mountain Madalas events," said Hunt.
'We had 250 riders on Friday and 330 on Saturday which was a great turn out, Clarens is also a really neat venue for the riders and families," said Event Promoter/Director Andre Roodt. The rain fell in abundance on Friday causing slippery, sections and tricky rock climbs for the top riders, however the guys on the easier routes also had a lot of fun. Saturday the sun came out and presented us with near-perfect riding conditions."
"Our Red extreme loop was 28 km long and took some less equipped riders almost 10 hours to complete, it was the true test of grit, riding skills and stamina. The blue and green easier loops were enjoyed by most riders who just joined in for fun. Overall, it was a great weekend of racing for all involved and yet again we achieved our objectives" said Roodt.
Enduro World offer the best Enduro routes in the best places possible with the most magnificent views with no racing, and no pressure, simply wholesome fun with friends and the whole family.
Enduro World is also well known for the events they organize these include races, fun rides, and training camps. For more information Visit www.torkcraft.com & www.enduroworld.co.za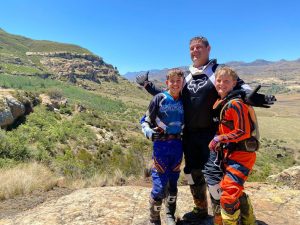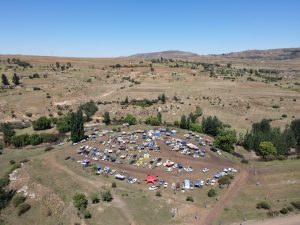 For more information contact Enduro World Tel: +27 (0) 87-809-4494 (VoIP), Denise on
+27 (0) 83-249-2386, or Andre on +27 (0) 83-601-7838 or mail them on
info@enduroworld.co.za  or visit their web site www.enduroworld.co.za
Released by Digger Marketing for Vermont Sales & Tork Craft