For future up coming projects please click here: https://enduroworld.co.za/ewcp-up-coming-projects/
DOES YOUR COMPANY NEED BEE POINTS TO MAINTAIN OR IMPORVE ITS BEE STATUS? Enduro World Community Projects would like to chat to you about your companies Enterprise Developments & Socio-Economic Development contributions which can assist our sport by uplifting communities around our riding areas, whilst earning you the BEE points you need. Our BEE Partners – BEE Efficient – are experts in Corporate Compliance (and Enduro riders) and are ready to help your business be BEE efficient. Contact Enduro World Community Projects on 083 249 2386 (Denise) or accounts@enduroworld.co.za or please contact BEE Efficient on: 071) 856-5251 – wesley@beeefficient.co.za or tash@beeefficient.co.za
SOME OF OUR PROJECTS
25th April 2021 – Enduro World hosted their 27th edition of Michelin Mountain Madalas on the 24th April 2021 At Tower of Pizza, Northern Drakensberg, Bergville.  We decided to donate to the schools and the Sprinkle orphanage in the area. Thank you to our sponsors and riders who assisted us with donations to support the Sprinkles Orphanage in Bergville. Your support is greatly appriedated. #Caring4Girls #Keepingthegirlchildinschool #ImbumbaFoundation #MillionComforts and #Alwayspads #biblesforeveryone #CLF   – Thank you to our riders who donated clothes, books, blankets and food.  All these items have been given to the charities in the area.  Click here for more Pictures – Presentation1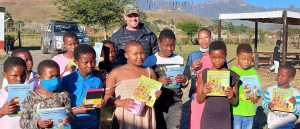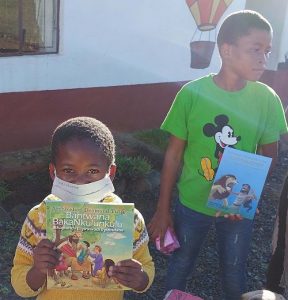 Oct 2020 – Enduro world community projects recently assisted the mNweni Cultural & Hiking Centre by buying and having much needed water pump installed. Now their guests and riders can have a lovely flow of water and a fabulous hot shower. If you are a business owner and need your BEE certificate please consider assisting us as we uplift the communities where we ride.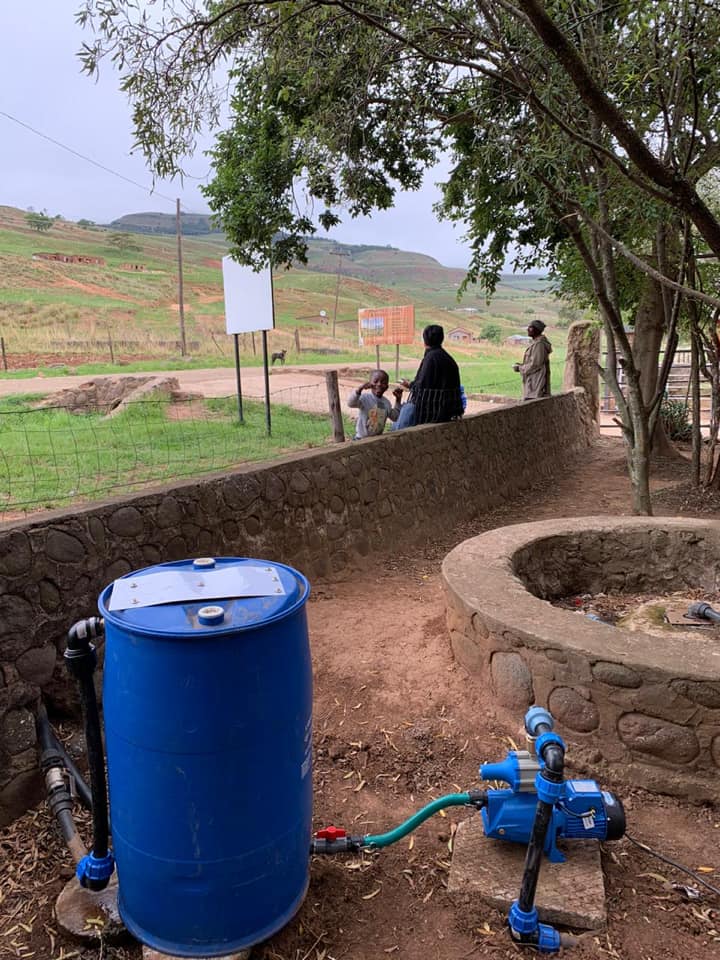 CHANGING LIVES, LIFTING FAMILIES – JANUARY 2019
Thanks to the very kind donations from Tugela Mining And Minerals and Quantum AFS, Enduro World Community Projects has been able to contribute and play a role in the schooling of children like Linky, who is now on track to being the first one in her family to get a formal post-matric education! Linky is a fine example of a child who, despite having a great attitude and really trying hard, was being held back and struggling in a totally inadequate schooling environment. Now that we have her in a good public high school, with teachers who want to make a difference, Linky's grades are improving every term and she takes it upon herself to seek out every extra lesson she can find to improve her education. She is even working on a project to start a library at a school in KwaMhlanga (a riding area and her rural hometown) where some of her siblings attend. We are so proud of her and how she inspires other children, some of who EWCP has also been able to help with school stationery. Help us make a difference by considering Enduro World Community Projects for your SE and SED contributions. EWCP is a registered NPO and can provide you with the documents you need to maximise your BEE score.
OUR WORK AT MNWENI – AUGUST 2018
We formalised Enduro World Community Projects and there is still a long way to go. We have only received 1 donation so far, which we are extremely grateful for, but we have already been involved in several community and previously disadvantaged development. Through contributions to Mnweni Cultural Village and the assistance of Mike Munro, they now have plugs and lighting in the chalets, all professionally installed with a DB board. We were also able to upgrade their kitchen with an additional sink and taps, a 2nd fridge and additional shelves/ worktop; get maintenance and services done on some of their gardening equipment and fire extinguishers, and provide them with a first aid box. It feels really good to be able to give back and see these improvements.
Follow us on our Facebook page: https://www.facebook.com/EWCommunityProjects