Michelin Enduro World Time Trial Challenge!
Imagine Racing with zero bottlenecks, zero dust, on the date/ time of your choice, with your choice of pit position, for half the cost!
Racing as we knew it, cannot be hosted at this time, we all know why…… It will get back to what it was, we are just not sure when and in the meantime we have been looking at ways to get you back on your bike and facing a challenge!
We all still want to ride and what's more, compete against our class mates even if it's just for bragging rights….
At Enduro World we have been stretching our small brains for an idea how we can bring you, our riding / racing family, the Michelin EWXC experience within the current restrictions!
After much thought around all the logistics, whilst being cognisant of the COVID safety and social distancing requirements, it is with great excitement that we introduce the MICHELIN ENDURO WORLD TIME TRIAL CHALLENGE. 
This is a timed challenge that will be taking place at a different venue every 30 – 40 days….
So How Will It Work?
Round two of our "Time Trial" will take place at Wolwekloof Enduro Track, on whatever day suits you, between 8am on Saturday 1st August and will end on Saturday 5th September at 13h00.
There will be a loop set out of about 15 kilometres, it will be marked, but we do recommend the use of a GPS to make sure you stay on the right route.
You will NOT be required to complete any set amount of laps but the rider with the fastest time, per class who has entered and paid, WINS! –  The great part is that you have 35 days to compete and can do as many laps as you wish, therefore you get a chance to better your time.
Every lap you do within the 35 day period will be recorded by Strava and the best time will be used to determine your position.
Since it will be your fastest times that counts, it doesn't matter when you ride or how many laps your do just as long as you conform to the exact route.
The Nitty Gritty Stuff…..
Sign up and register on the Enduro World website.
Register on Strava www.strava.com
Join the Strava Enduro World club https://www.strava.com/clubs/enduroworld
Get a device to track your time. You will need to ride with either a smartphone, a gps watch, or something that can track your time and position and that works with Strava.
As this is not an official race there will be no racing licence will be required.
When TT Competitors arrive at Wolwekloof Enduro Track they will received a competitors sticker and will only pay R80. per ride.
NB!! Remember to start your Strava device at the starting point.  You must set the activity to RIDE.
Get out there and ride!  Please remember that your total time will be from start to finish, so if you stop for a break that will be included in your time.    Please note that Strava starts recording your exercise time as soon as you press start.  However, the segment time on starts once you are past the start board and ends at the end board but your exercise time carries on until you press stop.  Its the segment time that we take, not the total exercise time.  Please make sure you pass the start and the finish boards in order for your time to be recorded.
Remember to stop your Strava ride at the end point and once you finish your lap/s and upload the data to Strava.
Enduro World will then publish the leader boards on a regular basis.
At the end of the time trial (after 35 days) the official winning leaders will be announced.
The entry fee for individual entry into the Michelin Enduro World Time Trial Challenge is R300 per time trial. If you are a member of the Enduro World Club you will receive a 10% discount on each entry, making the entry fee only R270 per time trial.  The entry fee at Wolwekloof will be R80. per rider/per day.
Our TT are the same as our EWXC Classes for 2020 which are as follows:
Pro Classes (PLEASE DO NOT ENTER THESE CLASSES IF YOU ARE NOT AN ADVANCED RIDER)
Pro Elite  – Sponsored & very advanced riders on any size enduro bike (Gold or upper Silver Roof level).
Pro B – Advanced riders on any size enduro bike – Silver or upper Bronze Roof level.
Senior Pro – Sponsored and advanced riders turning 36 years old in this race year. distance.
Masters – Sponsored and advanced riders turning 46 years old in this race year; approximately 50% of race distance.
High school  – Advanced teenage riders from 13 years up to and including 18 years old on bikes up to 200cc two stroke/ 250cc four stroke/ 250 Freeride; approximately 75% of race distance.
Other Classes     (PLEASE ENTER THE APPROPRIATE CLASS – CLUB IS FOR NOVICE RIDERS, 1 TO 2  YEARS EXPERIENCE)
Silver A – For stronger intermediate riders, capable of finishing Bronze Roof; approximately 75% race distance.
Silver B – For intermediate riders; approximately 75% race distance.
Club – For the not-so-serious club riders with between 1 and 2 years experience who just want to have some fun; approximately 50% of race distance
Pro Mini  – For the faster/ advanced youngsters between 12 and 15 yrs old on bikes up to 85cc two stroke/ 150cc four stroke; riding the full track; approximately 50% race distance.
Short Track Classes
65cc                       For 7 to 11 yrs old on 65cc MX bikes.
85cc Junior         For 8 to 12 year olds on 85cc bikes who are not ready for the full track yet.
Ladies B               For newer lady riders who are just not ready to ride the full track.
When booking for more than 1 riders please enter the other riders details in the "Comments" block below.
Enter now by simply filling in the below entry form –  once your entry is complete you will receive an email with payment details.  Please make payment and send the proof to info@enduroworld.co.za – Once your payment is received your will receive the GPS track via email.  Please note that if your payment is not received then we will not record your lap times.
Our banking details are as follows:
Enduro World Events, Products & Reviews (PTY) Ltd
Bank                    :  First National Bank (FNB)
Account Type    :  Business Account
Account No.       :  628 3313 7145
Branch Code      :  255 355
Reference           : Your name and event (EG: Denise Forsyth TT 1)
You can also make payment via PayFast – on our website – or Zapper – click on the link to go to the payment options page – PAYMENT PAGE!
Thank you – good luck.  Enjoy your ride!!
Google Maps link:  https://g.page/wolwekloof-enduro-track?share
Open this link to join my WhatsApp Group – click HERE!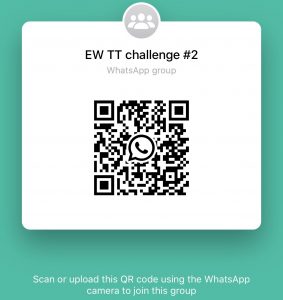 Bookings
Bookings are closed for this event.