Yips its been a tough year but it looks like we are heading towards some kind of normality.  So it is with great pleasure that we can confirm that we will be hosting our 24th Madalas on the 30th and 31st of October 2020 on a farm between Clarens and Fouriesburg. Our course setters have already been laying down some excellent routes which we will reveal in the near future.
As far as accommodation is concerned, you can book in Clarens or Fouriesburg. We will have the normal 5 routes available.  (Friday, Kiddies, Green, Blue & Red).
Friday afternoon ride – This will be similar to the blue route of Saturday, please book for this as there is a limited about of spaces.
Saturday:  (4 routes available)
Kids loop of about 2 kilometres; this is aimed at the little ones or beginners on 50 or 65 cc bikes.
Green (easy) loop of about 15 kms , this is for the kids, ladies and beginners who would like a little bit more if a challenge.
Blue – Main normal Madalas loop of about 30 kms. This is lovely flowing riding with a few stream crossings, rolling hills and amazing scenery.
Red (Extreme) loop of around 30 kms which is aimed at our roof rides who want a real challenge.
You will receive points per lap that you do and your total points for the day will represent the finishers medal that you receive.
There will be food and drinks available to purchase at the event.- please support the vendors.
Please note that this a GPS guided event, you will need to have a GPS (except for the kiddies and green) and have knowledge of how it works. All tracks will be emailed out prior to the event so you can load them onto your devices. We have put up a few tutorial videos on the website to guide you through the process.
Enduro World GPS instructions – click HERE!
Programme of Events:  
Friday 30th October 2019   
12h00 – 18h30     Registration available for Earlybird Starters
13h00            Riders Briefing
13h30            Friday Ride starts
Saturday 31st October 2019
07h00 – 08h45     Registration
07h30             Riders Briefing 1 (for Earlybirds)
08h00            Mountain Madalas Earlybird Start
09h00            Riders Briefing 2
09h15              Mountain Madalas Starts
Medals are awarded at the finish line

For accommodation options contact Liza from Sure Travel.
Office: 016 349-2661          Cell: 071 871-2679          email: liza@travelset.co.za
All riders who have entered and paid for their entry on or before the 8th October will receive an FREE Madalas T-shirt or an Enduro World cooler with their entry.  (Please choose below).
Please join the Whatsapp Group for this event to stay up to date with all the latest news:
Madalas Clarens 2020 Oct Whatsapp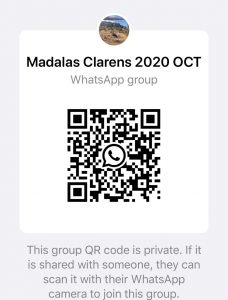 Bookings