This years Clarens Madalas will be taking place half way between Clarens and Fouriesburg – we do not have the GPS co-ordinates yet for the pit area but will confirm this as soon as we do.   Therefore you can book your accommodation at either Clarens our Fouriesburg – the travel distance will be the same.   For camping options at the venue please contact Tyrone on 084 954 0129.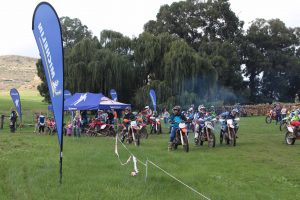 What is MADALAS?   –  Just the best Enduro routes possible, in the best places in our beautiful country. No racing, no pressure, just good clean fun with friends and families.  Aimed at mature riders who have come to appreciate a quality ride rather than just race pace. The route will be approximately 35km's per lap.   Various routes available to accommodate ability levels each with different points value. Based on points, you will receive either a bronze, silver or gold madalas medal.
Too Young to be a MADALA? New Rider?  – No problem, you're welcome to ride with us old codgers… as long as you can stand listening to the stories of how fast we were when we were your age. There will be a shorter, green route as well.
License Required?  NO racing license is required for as it is not a race. licensed riders are welcome
Ride On Friday – for those who want a bit of extra riding, there will be a GPS track for a short ride on Friday afternoon. R100. extra. booking essential. only 60 spaces.
Entry Fee – R950. (R900 for EW Club members). excludes Friday ride (R100. extra).
2nd family member/s: R650. (R600 for EW club members) only applies to spouse or child within the same family.
First 200 to register and pay before Monday 3rd February will receive a free t-shirt.
Programme Of Events
Friday 14th February:
Registration for early starters – 12:00 – 18:30
Friday ride starts – 13:30
Saturday 15th February:
Registration – 07:00 – 08:45
Riders briefing 1 – 07:30
Early bird start – 08:00
Riders briefing 2 – 09:00
Start 2 – 09:15
Finish – Medals Awarded at the finish line
To make life easier for you, SURE TRAVEL SET has been appointed as our accommodation partner. They will take care of sorting your accommodation and it won't cost you any extra.
Call 016 349-2661
Cell: 082 773-7902
Email: liza@travelset.co.za
Note: Enduro World does not deal with accommodation bookings
Photo of the pitting area for Clarens Madalas: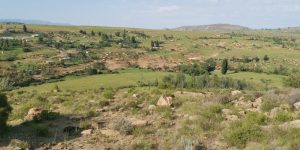 GPS Co-ordinates for pit area:    28°37'28.0″S 28°24'43.8″E
Please join us on Whatsapp for more info and updates:
https://chat.whatsapp.com/GsUrtF4I9W77iQBs2A4O1I
www.oldmilldrift.co.za
BOOKINGS ARE CLOSED AS THIS EVENT IS FULLY BOOKED! 
Bookings
Bookings are closed for this event.