Our 5th round of Michelin Mountain Madalas for 2021 will be held on the 18th September 2021 @ Mnweni Cultural Village.  You will find the Google Maps link below.
What is Mountain Madalas?
We offer you the best Enduro routes in the best places possible with the most magnificent views – NO racing, NO pressure, just good fun with friends and the whole family.  License required?   NO racing license is required for as it is not a race.
Details of the ride:
Friday Afternoon Ride – 17th September – starts at 13:30
BOOKING ESSENTIAL – This will be similar to the blue route of Saturday.  Riders MUST do registration first and have their stickers on their bikes in order to be allowed to do the Friday ride.  The cost of the ride is R200. Per rider
Saturday – we will have 3 routes that our riders can choice from but are not limited to:
– Green (easy) loop – (GPS) about 15 kms , this is for the kids, ladies and beginners who would  like a little bit more of a challenge.
– Blue Main normal Madalas loop – (GPS) about 25-30 kms. This is lovely flowing riding with a  few river crossings, rolling hills and amazing scenery.  This route caters for Silver roof riders.
– Red (Exteme) loop – (GPS) about 25-30 kms which is aimed at our roof riders who want a real challenge.  This route is for GOLD roof riders only!!
You will receive points per lap that you do and your total points for the day will represent the finishers medal that you receive.
NOTE: GPS required for ALL routes – the routes are NOT marked 
Entry Fee:                                R950 (R900 for EW Club members).
Entry Fee 2nd Family member:   R650. (R600. for EW Club members).
(2nd Family member discount is offered to families living in the same household.)
Friday Ride Entry Fee:              R200. per rider
Please note our new banking details for the Madalas events:
Account Name   :  Enduro World Madalas:
Bank                      :  First National Bank (FNB)
Account Type     :  Business Account
Account No.        :  629 0996 7046
Branch Code      :  255 355
Reference            : Your name and Madalas event (EG: D Forsyth MadalasBerg)
First 300 to register and pay before 6th September 2021 will receive your FREE Michelin Mountain Madalas t-shirt.
Enduro World does not deal with any accommodation bookings. For accommodation options we suggest that you do a search under booking.com.
Recommended Accommodation in the area:  
Tower of Pizza, Little Switzerland, Hlalanathi Berg Resort, Amphitheatre Backpackers Lodge, ATKV Drakensville Resort.
If you wish to book a camping spot at Mnweni please call them direct on 072 712-2401.
Program of events:
Friday 17th September 2021
12:00 -17:00 – Registration
13:30 – Friday Ride Starts
15:30 – Cut off time (No more riders allowed out on Friday route)
Saturday 18th September 2021
07:00 – 09:30 – Registration
07:00 – 09:30 – Start (Kit up and start as soon as you are ready).
(Riders can start anytime between 7:00 & 9:30)
13:00 – Cut off time for Red Route (No more riders allowed out)
15:00 – Cut off time for Blue & Green Routes (No more riders allowed out)
Medals are awarded at the finish line
Lucky Draw
The lucky draw will take place at 3pm at the Start / Finish of the event.  Your registration NAME TAG will get you a lucky draw ticket.  This can be handed in to Andre between 2 & 3 pm, at the start / finish, to get a ticket.  You do not have to be there to collect your prize but someone from your pits can come and collect your ticket and prize on your behalf. 
Please remember to collect your goodie bags, number stickers and T-shirts at register before riding.

ENDURO WORLD COMMUNITY PROJECTS is an NPO formed with a view to drive community projects, in the areas were we have our events, with the intention of up lifting the disadvantaged communities.  Please remember our "Donations Box" for the Enduro World Community Projects – we will have the donations opportunity at all our events, so please keep this in mind.  Any donations will be acceptable:  Old clothes, toys, blankets, books, food, etc.     Thank you.   https://enduroworld.co.za/enduro-world-community-projects/
For more details, GPS routes, Riders Briefing and more info for this event please click on the below MailChimp link, this email has already been sent out to all riders:
https://mailchi.mp/ca2eb5f16bab/madalas-mnweni-gps-routes-info-5103282
Google Map
Sneak Peak Video
Riders Brief
WhatsApp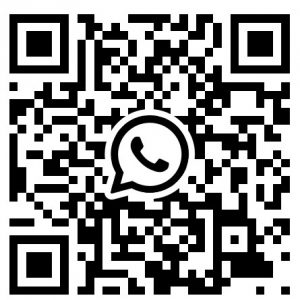 [/su_tab][/su_tabs]
We have closed / cut off orders for our Madalas T-shirts.  The online entries have been kept open, however anyone that enters after the 6th September may not be eligible for a goodie bag and a T-shirt. 
As for the T-shirts these will be up for sale at R180. per shirt.  
Please note that if there are any goodie bags and T-shirts left at the end of the day (5pm) you are more than welcome to take one. 
Our online entries are now officially closed.   If you wish to enter this event we are accepting day entries, so you can pitch up and enter on the day.  
Bookings
Bookings are closed for this event.