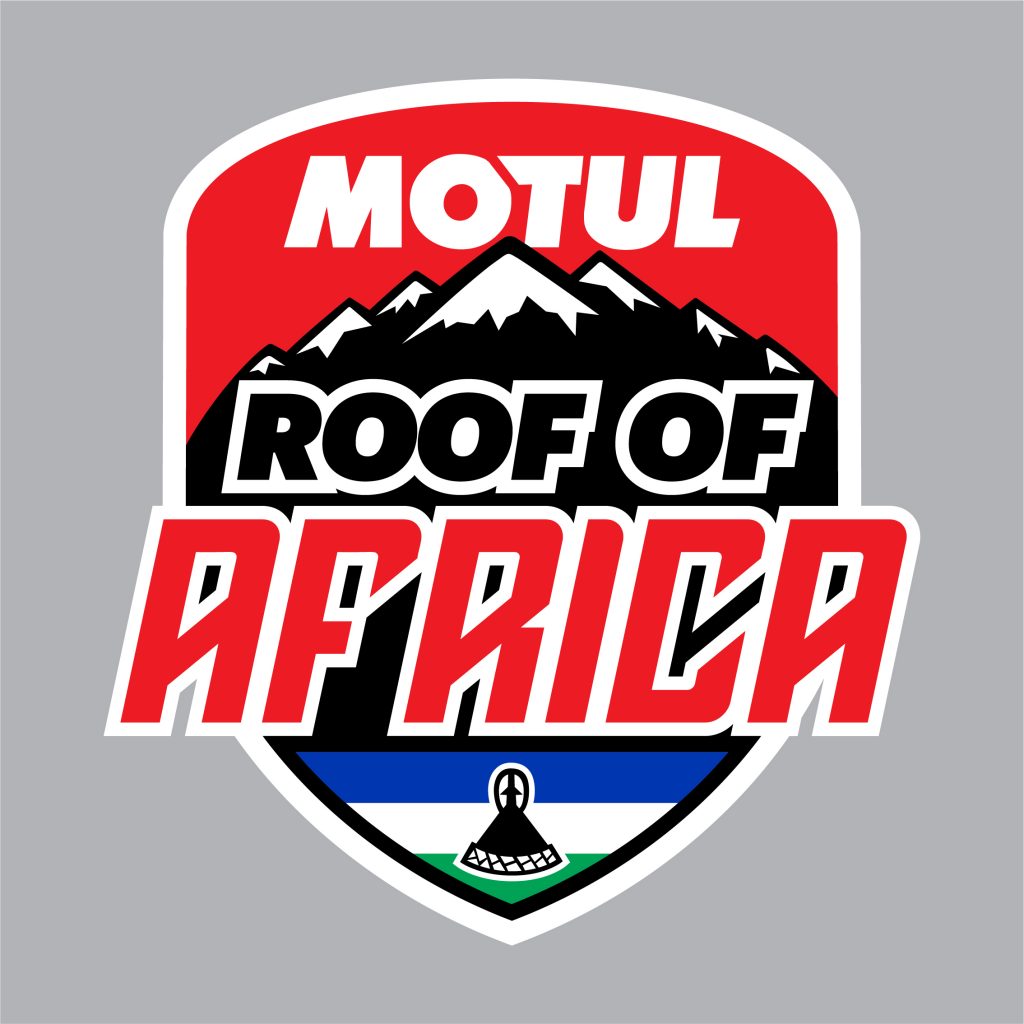 For extreme Enduro riders, 19 August 2019 marks a red-letter day in the calendar: the opening of entries for this year's Motul Roof of Africa. With events management company Live Lesotho having taken over the organising of the Roof, riders and spectators alike can look forward to an event that honours the best traditions of the 'Mother of Hard Enduro' whilst introducing some exciting new twists.
As in previous years, the event will be run under the auspices of the Lesotho Off-Road Association (LORA) and sees Motul return for the fourth year as title sponsor. The Roof, which is so closely associated with the mountain kingdom of Lesotho, will retain its authentically local flavour.
Motul Roof of Africa Route Director and Manager of Live Lesotho, Charan Moore, has the Roof running through his veins. "Lesotho has so much to offer," he enthused, "and this year we want to open the original extreme Enduro event up to more riders than ever before. We're going to put the Roof back on the map when it comes to Extreme Enduro events."
This year's Roof will take place from 4 – 7 December 2019.
"They're in for a real treat," commented Moore. "The Gold Class will see elite riders up against some of Africa's toughest terrain, and only the very best will prevail."
Of course, the Roof is not just for professional riders. The Silver Class will offer experienced amateur riders the chance to push themselves that little bit harder, while the Bronze class is intended to be more inclusive. It's an entry-level option that guarantees a good test for any rider willing to pit their skills against the formidable Maluti mountains. With more than 250 Bronze riders having already qualified for this year's race, this Class promises to be well supported once again.
As part of Live Lesotho's fresh approach to the Motul Roof of Africa, there will be no qualification criteria imposed for the Gold and Silver Classes. The organisers have committed to run and re-run the routes for all classes prior to the event to make sure that each one represents an appropriate challenge across exciting new terrain.
Live Lesotho has already successfully delivered a Bronze Qualifier in May and a round of the National Off-Road Championships, meaning that expectations are high for a superb Roof event this year.
Accommodation options for the Roof are already filling up, so riders and fans are advised to make bookings as soon as possible. As a further incentive to enter the Motul Roof of Africa earlier rather than later, early bird entries are available for just R5 000 until the end of August 2019.
Entry fees have been reduced from 2018 and will increase in steps until the full price of R6 500 is reached in November. Entries for the 2019 Roof will close on 15 November 2019. For more details on how to enter, visit the official Roof website http://roofofafrica.co.ls/roof-of-africa/ and follow the build-up to the 2019 event on the new official The Motul Roof of Africa Facebook page @theroofofafrica